Depending on the format of your hockey pool, you can win or lose your fantasy hockey pool with some of your late draft picks.  There are always going to be some dark-horse picks that can give you that extra boost, but what about players who could due more damage than good?  There are players who for whatever reason perform better in the first half of the season versus the second half.  There are players who are injury prone and miss a lot of games and of course there are the odd players who have contract disputes and may sit out a portion of the season.  Criteria such as this should make you think up some of those later consideration in your fantasy hockey draft.

As part of the Fantasy Hockey Tips that we provide, here is a look at 25 players that you may want to reconsider taking in your 2016-2017 hockey pool.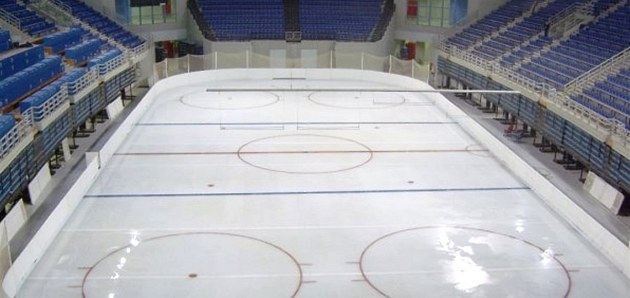 Fantasy Hockey Tips: 25 Players to Avoid in 2016-2017
The reasoning for avoiding these players us based on historical activity, trends, team transactions and the like.  Of course anything can happen and some of these players may actually explode and have career seasons (however unlikely that may be).  Again some of the criteria that we used when selecting players for this list included:
trending performance
last season's performance
injury possibility
contract issues
age of the player
Sometimes in those later rounds of the draft you just have to go with your gut.  Sometimes you win and sometimes you lose.  Here is a look at the players that you may want to avoid in this year's hockey pool draft.
Jarome Iginla – right wing Colorado Avalanche.  Iginla's on the tail end of a pretty decent career.  His point totals are in steady decline the past three seasons going from 61 to 59 to 47 last season.  May be a decent late round pick.
Kris Versteeg – right wing Edmonton Oilers.  Versteeg is on a PTO (Professional Try Out) with the Oilers.  Even if he makes the  team, remember it is the Oilers, they don't put up a lot of points, so consider Versteeg as a late pick at best.
Robin Lehner – goalie Buffalo Sabres.  Lehner is playing on a Buffalo team that is much improved, but there defense still needs some work and as a result it is unlikely that the Sabres will win more than they lose this season.
Jaromir Jagr – right wing Florida Panthers.  Jagr had a fantastic season last year.  He's in great shape so he might have it in the tank to repeat, however we all have to slow down sometime.
Jake Allen – goalie St. Louis Blues.  Highly rated and will be the starter in St. Louis so he should see a lot of action.  He's projected to get 32-36 wins on the year.  St. Louis has a strong team but we feel that Allen is not the guy to lead them between the pipes.  With Brian Elliot of to Calgary maybe Allen will have lest pressure on him and will live up to what many are expecting of him.  We're not in that group.  Injuries will limit starts and as a result his numbers will be down.
Nail Yakupov – right wing Edmonton Oilers.  No idea where this kid is going to play this year.  Although he had some chemistry early in last season with Connor McDavid, it does not appear that the Oilers brass want to invest too much in the development of Nail's offensive game.
Frank Vatrano – forward Boston Bruins.  Pre-season injury may keep this guy out for a couple of months.
Cam Fowler  – defense Anaheim Ducks.  Highly touted but only good for 30-35 points is what the predicted totals are for this guy.
Mikhail Grigorenko – forward Colorado Avalanche.  Is it me or has this guy simply underachieved forever?  He may be good for 40-45 points this season. I'm not so sure though.
Sam Gagner – center Columbus Blue Jackets.  This guy has showed some flash in the past, but kin all reality his best offensive seasons in the NHL are behind him.  If your desperate and need to round out your team, you might consider Gagner with your last pick… and speaking of rounding out your draft, here are the rest of our 25 players to avoid selecting in your 2016-2017 NHL hockey pool.
Dustin Brown – forward Los Angeles Kings
Jacob Trouba – defense Winnipeg Jets
William Nylander – forward Toronto Maple Leafs
Leon Draisaitl – forward Edmonton Oilers
Nick Bonino – forward Pittsburgh Penguins
Clarke MacArthur – forward Ottawa Senators
Craig Smith – forward Nashville Predators
Nick Leddy – defense New York Islanders
Chris Kunitz – forward Pittsburgh Penguins
Mike Green – defense Detroit Red Wings
Matt Dumba – defense Minnesota Wild
Alexandre Burrows – forward Vancouver Canucks
Emerson Etem – forward Vancouver Canucks
Evander Kane – forward Buffalo Sabres
Johnathan Bernier – goalie Los Angeles Kings
Like we said pick these players at your own risk.  There are a few players who had great seasons last year, to expect them to repeat this season may be asking a little much.  Have any players that you recommend avoiding?  Tweet us @hockeyfanatics and we will add them to our list.